Sections
Image
Image

Text Area
Neuroscience
The study of the nervous system remains an elusive and evolving discipline that is not well understood, owing much to its complexity. HKUST is at the forefront of neuroscience, having secured multiple large-scale research grants, and is home to the State Key Laboratory of Molecular Neuroscience. Researchers at HKUST study areas from the neurological disorders themselves to drug discovery to treat disorders as well as strategies for the emerging area of neuroregeneration.
Text Area
Key Research Areas
Image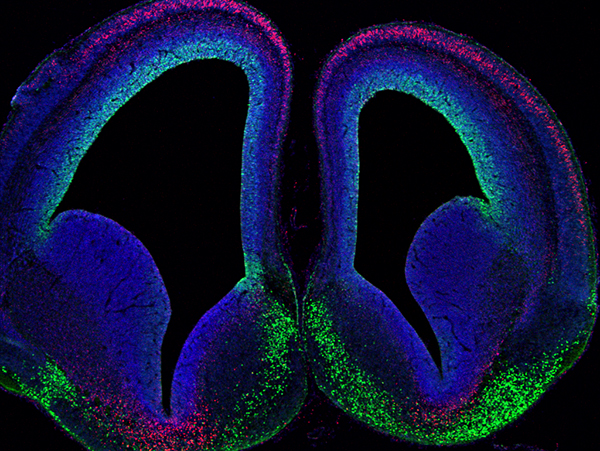 There are more than 600 diseases of the nervous system. Many of them are debilitating and not well understood. Neurological and neurodegenerative diseases can be caused by genetic disorders, congenital abnormalities, infections, injury, aging or other disorders. Experts at HKUST are conducting internationally-leading research in molecular mechanisms and neuronal structures linked to many neurodegenerative diseases, including Alzheimer's Disease, Parkinson's Disease, Huntington's Disease, and neuropsychiatric disorders and developing microscopy and other imaging techniques to delve into this important field.
Image
Injuries to the nervous system, including spinal cord injury, traumatic brain injury and other neurological disorders affect up to 1 billion people in the world. The effects of these injuries, such as stroke, has the potential to significantly decrease quality of life for sufferers. For much of history, scientists believed that nerve cells could not regenerate if damaged, but neuroregeneration in the peripheral nervous system can occur to a significant degree. Through elucidating cellular and molecular mechanisms of axonal regeneration, scientists at HKUST have found a way to stimulate the growth of nerve fibers that control voluntary motor functions that have far-reaching implications for spinal cord injury. Others are discovering the regulation of stem cells using next-generation sequencing techniques.
Image
Drug screening and design are being performed at HKUST, thanks to insights from basic neuroscience research, with an emphasis on Traditional Chinese Medicine (TCM) for its potential in possessing natural products of therapeutic value. Using molecular techniques and a systematic approach to determine the genetic and chemical properties of TCM builds a solid foundation for the internationalization and modernization of TCM and bridges the gap between TCM and Modern Medicine.
Text Area
Research Highlights