Sections
Text Area
The Fight Against Alzheimer's
Left Column
Image
Image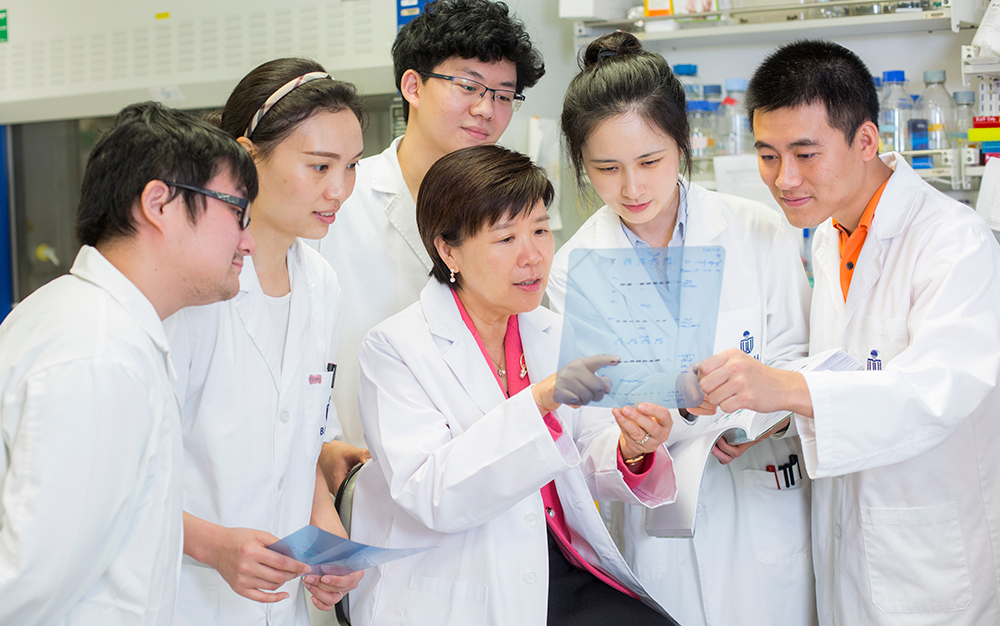 Image
Image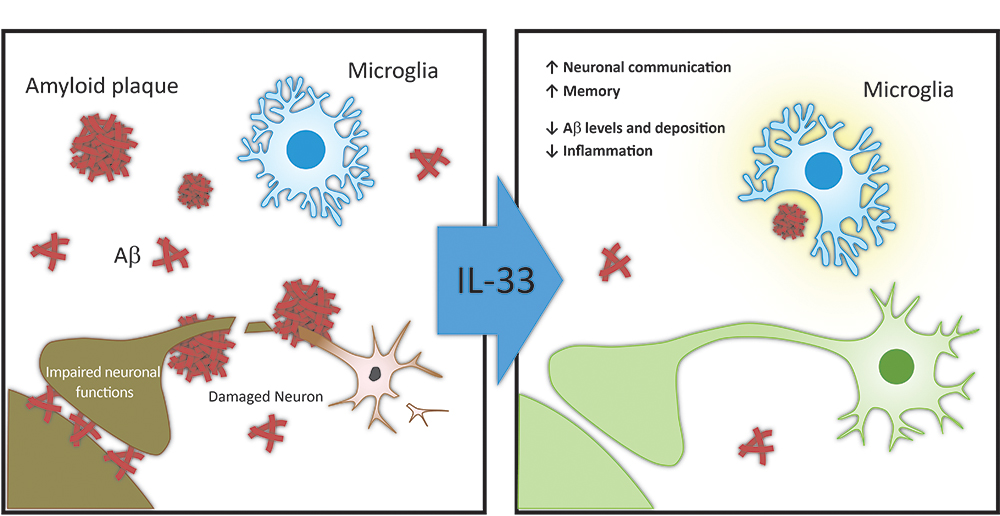 Image
Image
Image
Image
Right Column
Text Area
Alzheimer's disease (AD) is a heartbreaking reality for millions across the world. It is degenerative and incurable, often creating a heavy burden to the patients' caretakers and families.
Internationally renowned neuroscientist Prof Nancy Ip and her team at HKUST are leading the global effort in addressing the urgent need for innovative therapies to curb this devastating condition. Through her seminal discoveries on the molecular mechanisms of synaptic functions and brain plasticity, she has significantly advanced understanding of how the brain functions under normal and pathological conditions, shedding light on the deregulated pathways in AD and other neurodegenerative disease while providing important clues for developing new treatments for these diseases. 
Some of Prof Ip's groundbreaking studies over the years include the discovery of critical proteins as targets for mediating synaptic dysfunctions in AD, most notably the cell surface receptor protein EphA4 and the interleukin (IL)-33 receptor ST2. Her research has also demonstrated how the activity and signaling of these receptors can be modulated to potentially develop effective treatments for AD. As a result, research efforts have also focused on identifying and developing drug leads from traditional Chinese herbs, e.g. gouteng (Uncariarhynchophylla) to modulate the activity of EphA4. In addition to this work, Prof Ip and her team are also leveraging advanced technologies to further expand understanding of AD. Most recently, they have extended the use of stem cells and genome-editing tools to study new AD genetic risk factors identified in the Chinese population. 
As a testament to the significance and importance of her work, Prof Ip has been awarded prestigious large-scale competitive grants from both local and national funding agencies. The study that uses stem cells to  examine the genetic risk factors of AD patients is supported by the Theme-based Research (TBR) Scheme and the Innovation and Technology Commission in Hong Kong, as well as the National Basic Research Program (973 Program) and the National Natural Science Foundation of China. Concurrently, Prof Ip is leading a project funded under The Areas of Excellence (AoE) Scheme, which focuses on the inter-cellular mechanisms underlying learning and memory. By undertaking different approaches to enrich our understanding of AD, the work of Prof Ip and her team promises to bring us a step closer to effective diagnostics and treatments for improved management of the disease.
Prof Nancy Ip is President, The Morningside Professor of Life Science, and the Director of the State Key Laboratory of Molecular Neuroscience at HKUST. Prof Ip's outstanding scientific accomplishments have won her numerous awards and honors including the National Natural Science Awards, the L'OREAL-UNESCO 'For Women in Science' Award, and the 10 Science Stars of China by Nature.
Related Stories